view
---
January
---
🌺 ✨ Hummer Nectar Schedule 2022! ✨ 🌸
Hi folks!
It's a new year, and you know what that means.... time to print out your shiny, new & improved ✨Hummingbird Nectar Refresh Schedule✨!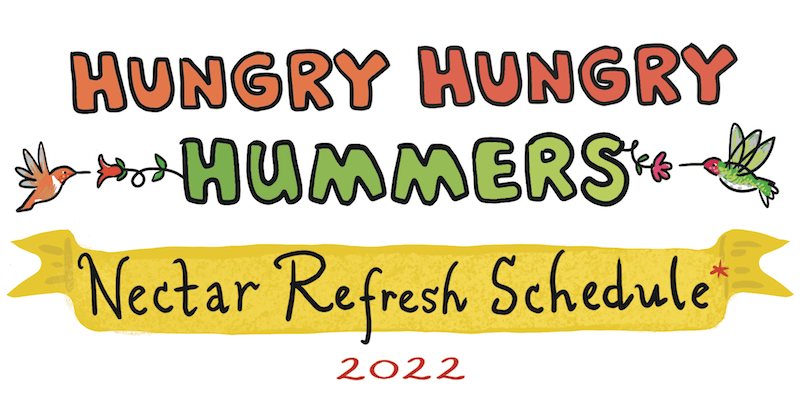 Last year, I was dreaming about including a flip-side to the schedule that would provide a recipe, helpful tips and interesting facts. Whelp, with a timely nudge from the Rocky Point Bird Observatory (who asked to share an updated version through their channels), I finally achieved this!
Download the new schedule here & read about my process in the original Patreon post.