---
March
---
On Painting Shoes

I've been wearing a pair of black SAS walking shoes almost every day for the last year, and decided to paint them on the anniversary of the day that I bought them (indeed— it's such a rare thing for me to invest in a proper pair of new shoes that it is considered an "event" and goes into my datebook as such).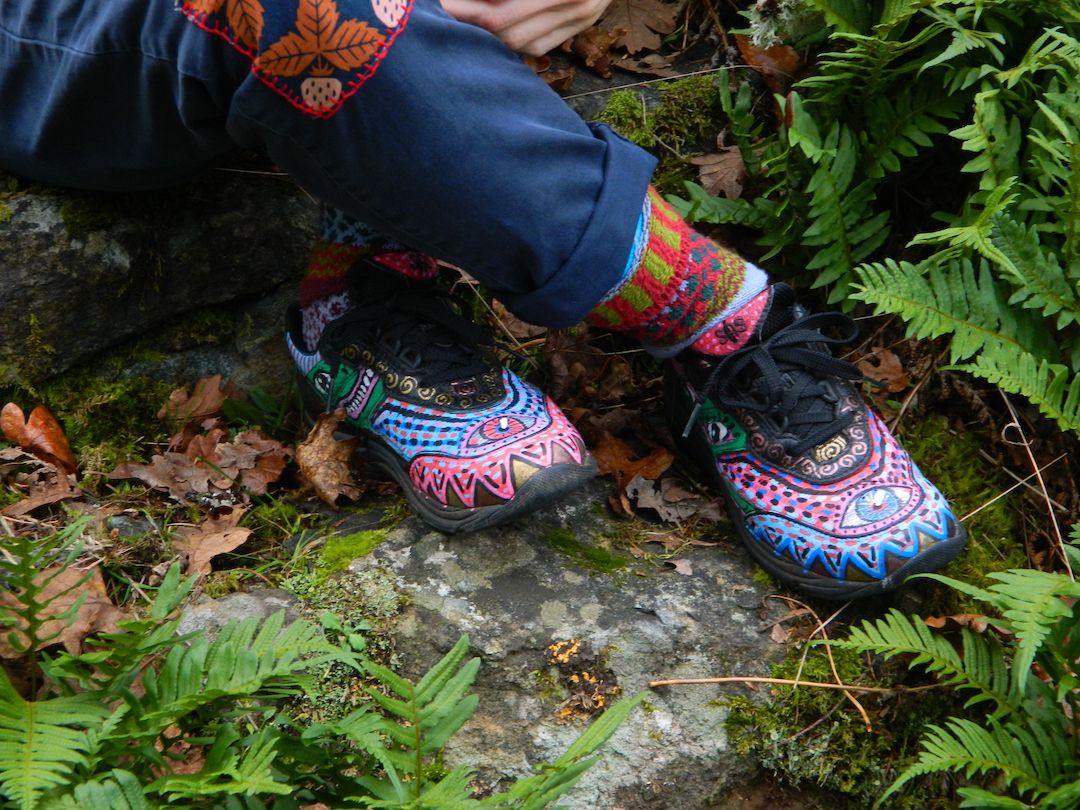 I like to let the shoe be a normal shoe for a while before painting it. I think I do this partly to just appreciate it in its original state, and partly to break down the intimidation of the "perfect, blank canvas"— let it get dirty and scuffed up a bit, then I won't be as perfectionistic about it, and feel more free to experiment:
A compilation of past shoe paint-jobs
See more photos and read more about my shoe-painting journey on the original Patreon post!  
---
  Slow-life at the Banana Slug Bungalow
When I saw the call-to-artists for an upcoming show at the Metchosin ArtPod for 'art using photographs as a base', I figured I could manage to put something together for it (considering the massive pile of digital photos we have of things around Hum Hill from over the last two years, heheh).
Looking through the photos, I was inspired by several close-up pictures of various fungi and lichens. They seemed to scream, "you must adorn us with creatures!", and so it began:
The first in hopefully a series of creatures digitally plopped atop photographed micro-scenes.
See more pictures and read more on the original Patreon post.