---
April
---
Album Cover Throwback Series – Part 1: Never Say Never
In the summer of 2019, I got a call from a children's entertainer who I had previously met at an accordion-themed event in Vancouver. He goes by the stage name Ishdafish— "Ish" for short. He had seen some event posters that I illustrated and thought I'd be the perfect fit to redesign and illustrate the cover of his 2012 album, Never Say Never.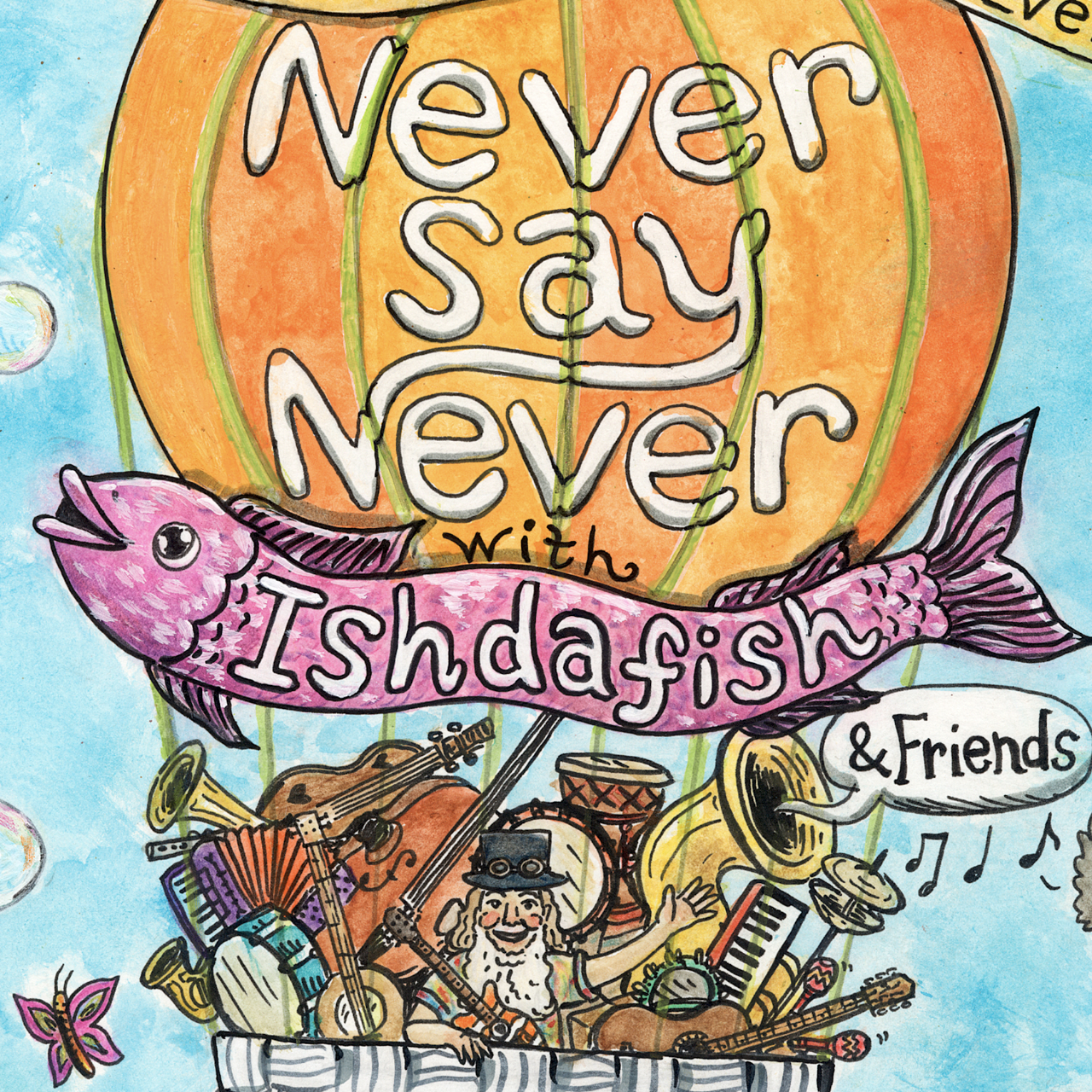 Cover detail
He was extremely enthusiastic and positive about the whole thing and had a lot of exciting ideas he wanted to include in the new cover. To start: a hot air balloon—full of instruments, just beginning to take off—surrounded by a parade of musicians and clowns and animals and children!
Detail of parade and other goings-on
Read more about the whole experience and see a bunch of process pictures on the original Patreon post!  
---